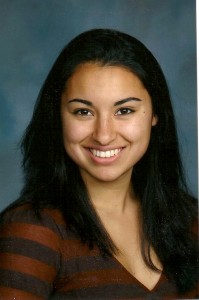 Medfield Tutoring is owned and operated by Heather Quadir. After tutoring college, high school, and grade school students for over 7 years, Heather decided to start Medfield Tutoring to offer students accessible and effective one on one after school academic support.
Heather has a Bachelor of Arts degree in Biology from Colby College and is bilingual in Spanish and English. A Medfield High School alumnus, Heather played three sports for Medfield and later on for Colby College in Field Hockey, Basketball, and Softball.
While tutoring, Heather emphasizes studying smarter, rather than harder or longer. Over the years, she has successfully taught her students how to become proactive learners, who are able to learn and retain detailed information, seek help when needed, and most of all reach academic goals.
In addition, Heather likes to work closely with both the student and the parent and if need be, is willing to work with the student's teacher to make sure everyone is on the same page.
When Heather is not tutoring, she can be found traveling the globe, eating strange fruits and talking to locals. She likes to spend her time in Massachusetts hiking trails, snowboarding, coaching athletics, reading books, and volunteering.