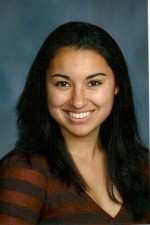 A successful tutor and mentor, Heather Quadir has a proven track record, having helped over 150 students achieve their academic goals and dreams. After tutoring college, high school, and grade school students for over 7 years, Heather decided to start Medfield Tutoring to offer students accessible and effective one on one academic support.
Heather earned her BA in Biology from Colby College and is bilingual in Spanish and English. A Medfield High School alumnus, Heather played three sports for Medfield and later on for Colby College in Field Hockey, Basketball, and Softball.
Heather understands the academic and social pressure students run into on a daily basis, which is why she emphasizes to all her students the importance of developing a study method that works for them early in their academic careers so they are not overwhelmed and highly stressed.
Heather is a firm believer that every weakness can become a strength and that each student must celebrate what makes him or her unique. She believes any student can succeed academically with the right attitude and the appropriate "study method.
While tutoring, Heather identifies effective study skills for each of her students and helps them sharpen these skills until they are able to use them on their own.
She emphasizes studying smarter, rather than harder or longer. Over the years, Heather has successfully taught her students how to become proactive independent learners, who are able to learn and retain detailed information, seek help when needed, and most of all reach academic goals.
Medfield Tutoring's students have gained recognition for their academic achievements and consistently move to the top of their classes. Heather has helped her students get into their top 3 colleges by increasing their GPA and academic confidence.
Heather likes to work closely with both the student and the parent and if need be, is willing to work with the student's teachers to make sure everyone is on the same page.
Heather has experience and overwhelmingly positive results working with ADD/ADHD and other IEP students. She believes that every student is dealt a different set of learning cards. Some students are visual learners while others have trouble focusing. The goal is to understand what cards you have and how to turn them into strengths. Just because a friend learns best through flashcards does not mean that you learn best that specific way. Everyone is different.
When Heather is not tutoring, she can be found traveling the globe, eating strange fruits and talking to locals. She is a lifelong learner and currently working to pass her Series 65 for finance management. She likes to spend her time in Massachusetts hiking trails, snowboarding, coaching athletics, reading books, and volunteering.
Currently Serving:
Medfield   Walpole   Norwood   Dover    Sherborn    Westwood    Millis   Medway   Holliston
Contact
T: 774.469.0225
E: medfieldtutoring@gmail.com
Who do you think has the best grades in school? The brightest and hardest working students? Or is it the students who know how to study and what to focus on? How do you respond when your student tells you… "I studied." Then, a week later when the test comes back…they...